This spectacular holiday home located on the river's edge at White Sands oozes sophistication and commands primary presence in the streetscape. The 610m2, two storey custom built home is unlike no other, designed for clients David and Mandy Kirk as their family holiday home and future retirement plan. The project was tendered to three custom builders and was awarded to Duthy Homes based on price and flexibility in the construction process.
See more of our renovations and Adelaide developments.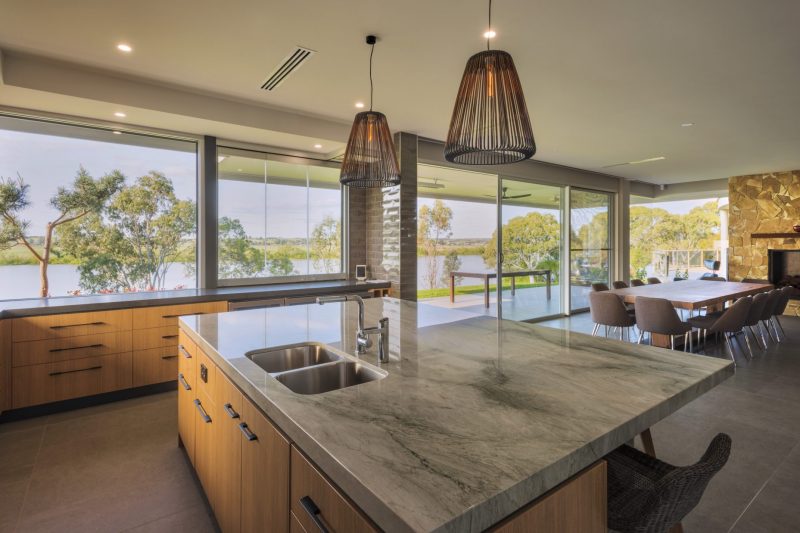 Testimonial
From the beginning of the process of design to the end of the build Melanie and Chris from Duthy homes instilled a sense of trust and honesty. They actively listened to our brief to build our beautiful holiday home and made the whole process seamless.
Built to budget, Melanie, Chris and the whole team always made us feel that the project was important to them and was built as though it was their own home. Any challenges that arose were dealt with promptly and professionally with open communication.
We are now using Duthy Homes to renovate our family home which displays our utmost trust in their skills.
- David and Mandy Kirk