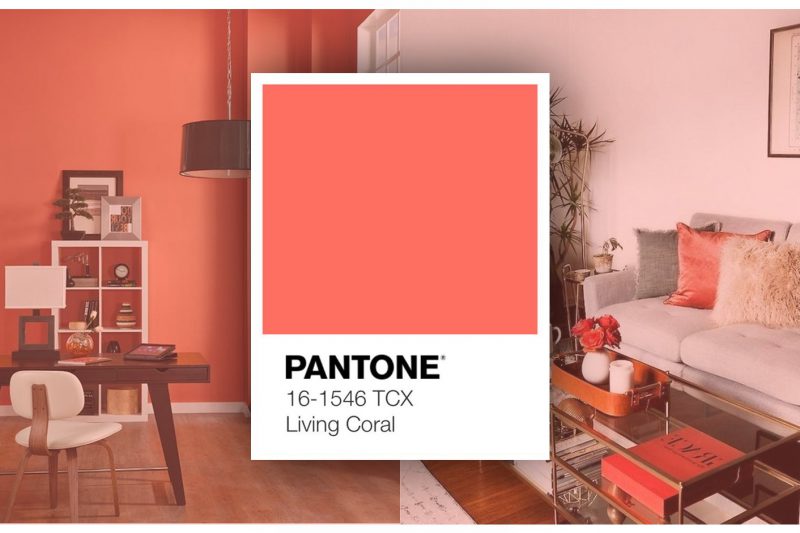 As dedicated custom home builders, the announcement of Pantone's color of the year is something we look forward to every December. You could even say that for some, the announcement compels the same excitement as large sporting events that capture worldwide attention. It's the day where interior designers, decor enthusiasts and bespoke home builders wait anxiously to discover the colour they're about to see everywhere – and this year did not disappoint.
Introducing the Pantone Colour of the Year 2019: Pantone 16-1546 Living Coral. Making a very dramatic shift from last years colour – Ultra Violet – Living Coral has been described as energetic, sociable and spirited. Pantone's team of colour experts and trend forecasters say that Living Coral captures our innate need for optimism, while also symbolizing our desire for playful expression.
At first glance, the Pantone colour of the year 2019 may seem like an unusual colour to incorporate in homes, however we've got a special feeling about this life affirming coral hue. For those who find themselves unsure about Living Coral, we've collated a few ideas to help spark the same love we feel for this year's Pantone 2019 Color.
---
Pantone Colour of the Year 2019 in Action
---
One way to embrace this peachy colour is to build an entire space around it. Make Living Coral the feature of your living room, study or bedroom. Play around with shades of pink, red and orange for an all round ambience of passion. Living Coral is the kind of colour that energises us; it offers a source of sustenance that drives hospitality and playfulness. The terracotta colour embraces us with warmth and happiness, creating a space that we want to spend time in. While it may not be for everyone, creating a space solely around one shade is a work of art. Guests will feel inspired and you will feel proud to share your home on relevant social media platforms.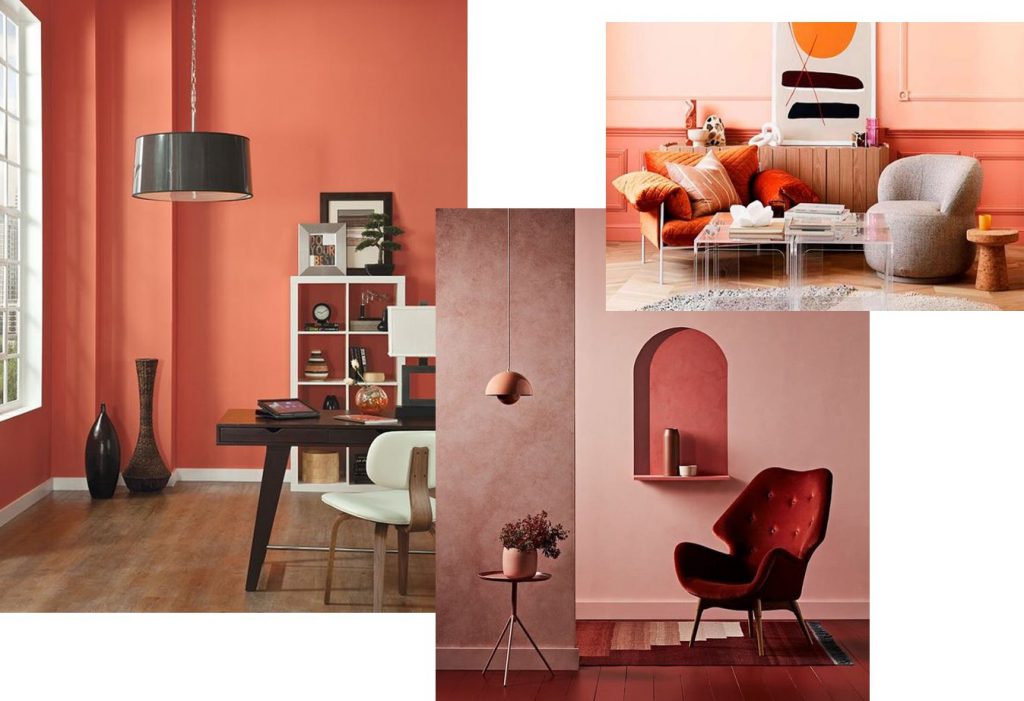 ---
If you want to tone down the pinks and oranges, large furniture pieces are another great way to incorporate Living Coral in your home. Bold statement pieces of this warm reddish colour will stand out in your space without being too overbearing. Experiment with lighter or darker colour palettes that complement Living Coral such as blues, greens, whites and golds. Adding a pop of bold colour to your space also speaks to another 2019 trend, where art deco meets mid century modern (particularly when your pop of colour is a velvet coral couch). While the examples below are all in chair form, the Pantone colour of the year 2019 can easily take the shape of dressers, dining tables or even doors. A bold Living Coral statement will warm up any space, adding a pop of vibrance that will be the talk of the room.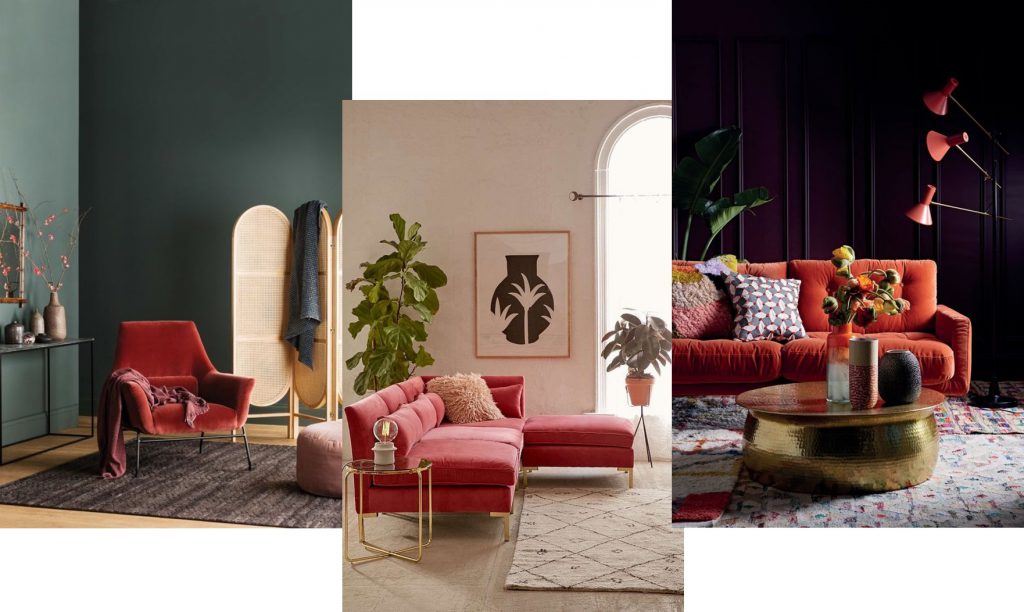 ---
The simplest way to incorporate Living Coral in your space is through subtle accents. This technique is similar to bold statements in the same way that you can play around with light and dark colour palettes – only the pinkish colour is less prominent. Rather than using a large furniture piece as your stand out Living Coral addition, accent your space with smaller decor pieces here and there. Things like cushions, linen, flowers, prints and throws of the warm orange colour will accent your space and bring a touch of warmth to your home.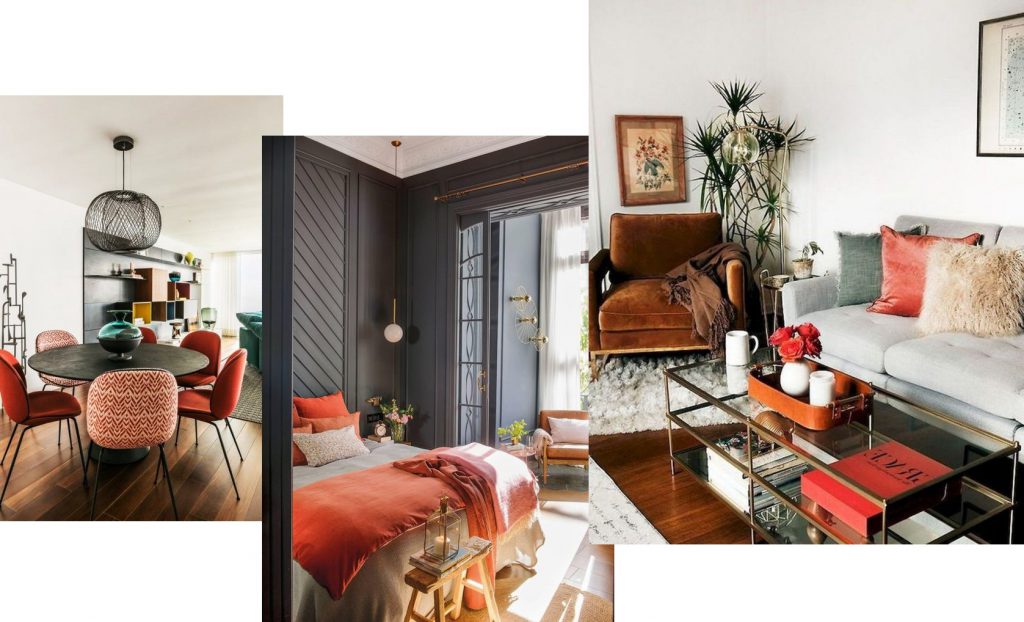 ---
Symbolizing our innate desire for optimism and joyful pursuits in life, Living Coral is a colour that we warmly welcome into the homes of 2019. If you're currently in the process of renovating, building or even just revamping your space with a new design focus – let Living Coral inspire you like it has us.
---
We create custom built homes for people who are passionate about living in a space they love. We've been apart of some of the most beautiful housing developments and home renovations Adelaide has seen, and we look forward to bringing the Pantone colour of the year 2019 to life in your space. Contact Duthy Homes today.