Situated within walking distance of Semaphore Beach, Duthy Homes created a renovation which blends the beauty of old with the introduction of new architectural design in a subtle manner.  As a single storey development, it was imperative that the traditional and modern styles evolved at once during the construction period.  This combination included the addition of a large open plan living area which Duthy Homes executed to flow seamlessly onto a revamped deck, providing a vast and beautiful entertaining area suitable for use by the owners in all climates.
While the project involved a large rearrangement of internal spaces this was balanced with the requirement to maintain the front section of the home and the outer shell. As part of the clients' brief, the existing chimneys were to remain and as such new lintels were needed. While this proved to be a challenge logistically, with careful planning and supervision the effort to retain the existing fireplaces was more than justified and the end result evidence of the clear combination of the new with the old.
See more of our custom built homes.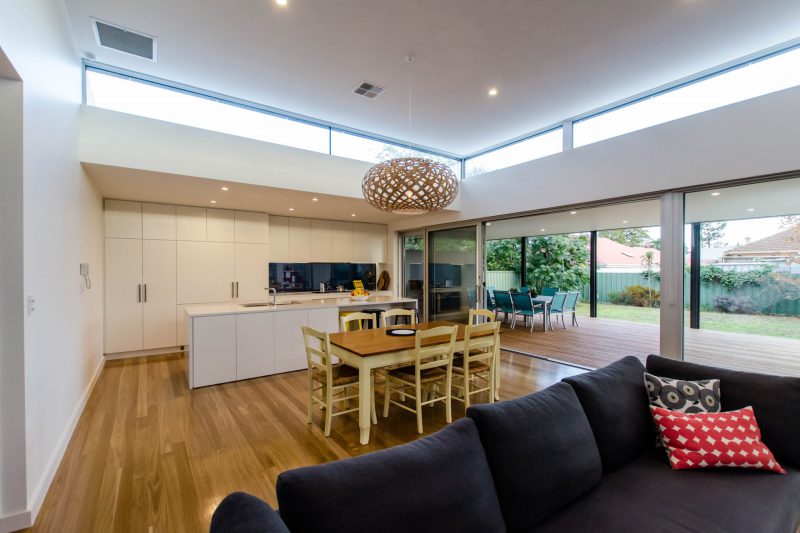 Testimonial
Duthy Homes understood our vision from our very first meeting and provided advice, guidance and excellent communication at every step of our renovation. Their keen eye on delivering value for money alongside a quality finish brought our design to life – we love the result. Thank you Chris and Mel!
- Vicki and Tim DePieri