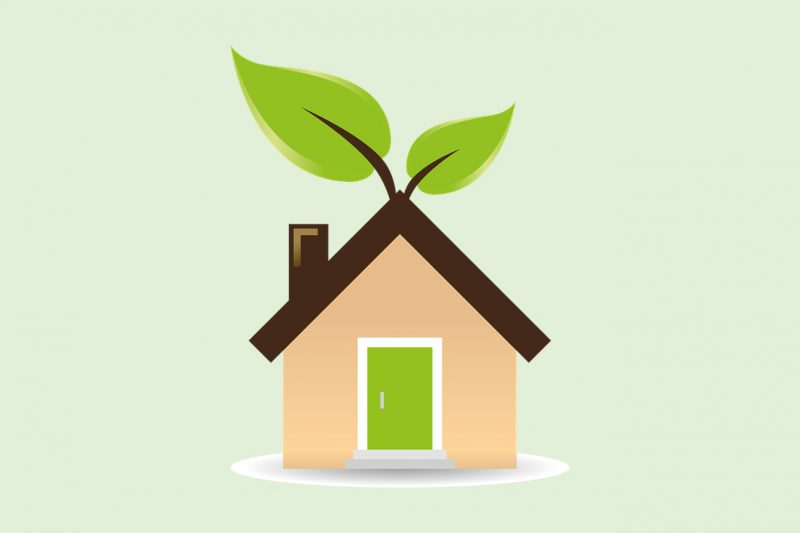 Sustainable homes begin with a thoughtful building design. It involves the careful selection of resources that have minimal effects on the environment as well as creating sustainable buildings that will stand the test of time. As the world moves towards greater awareness of our environmental impacts, designers and builders are consciously seeking ways to promote energy efficiency. If you're currently in the process of building a house, it's important to keep sustainable building design in mind.
The overriding principle behind sustainable design is ensuring your home promotes better quality of life, energy and water efficiency, cost effectiveness, less waste, less maintenance and less environmental impact. At first, this may seem like an overwhelming process, however achieving a sustainable building design is easier than you may think. Here at Duthy Homes, we create custom built homes that are beyond our client's wildest dreams. However nothing makes us more happy than creating something that is both beautiful and eco-friendly.
Through the home building process, we work with you to create something you will love, but we also have some sustainable building design ideas that the environment will love too.
---
5 easy sustainable building design ideas
---
1. Make the most of natural light
Reducing energy can be as simple as the thoughtful placement of your windows. By maximising the amount of natural light in your home, you can significantly reduce your need for artificial lighting. During the design and construction stage of the building process consider the orientation of your home to best capture maximum sunlight.
While on the topic of window placement, you may also want to consider solar gain with double glazed windows. Double glazed windows work to better insulate your home, keeping it cooler in Summer and warmer in Winter. Through the use of passive solar gain, your windows will contribute to warming your home during the cold, ultimately reducing your heating bills. In warmer periods, window placement can also allow for a natural breeze rather than always opting for the air conditioner as soon as the weather heats up.
Making the most of natural light also ties in to solar panels. If you're planning to reduce energy (and your power bills) with solar power, ensure your panels are placed in an optimal position to make the most out of the daylight.
---
2. Use enough insulation
Following on from our previous tip, ensuring your entire home is properly insulated will also contribute to a sustainable building design and reducing energy use. Double glazed windows is one way to ensure your home is sufficiently isolated however, when it comes to your walls, roof and floor, many homes are built lacking enough insulation.
Put simply, the more insulated your home is, the more efficient it will be at keeping warm and cool when needed. Therefore, it is critical that you discuss proper insulation with us as part of the sustainable development process. You will never hear us, or anyone, say that your home is too insulated when it comes to saving energy.
---
3. Water saving fixtures
A significant part of sustainable building design is reducing water wastage. This can be easily achieved through the installation of water saving fixtures. These can be applied to showerheads, taps and toilets. Low-flush toilets for example, use 4.5 liters (or less) compared to standard toilets that use 6 liters per flush.
Rainwater collection is another option that builders highly recommend for any new home. Collected rainwater can be used for gardening as well as bathroom water usage. Aside minimising the use of water mains, rainwater collection also contributes to reducing flood risks and saves on water costs.
---
4. Energy saving light bulbs
Fixing energy saving light bulbs in your home is an easy way to mindfully practice a sustainable building design. While consciously taking advantage of more sunlight with optimal window placement, having energy-efficient lighting will ensure minimal power use when artificial lighting is needed.
Installing lighting sensors is another great way to save on lighting costs. Sensors work to regulate brightness and use as required, turning on and off or dimming when you enter and leave a room – perfect for anyone prone to forgetting to switch off the lights!
Energy saving light bulbs don't even need to be part of the building process. Anyone can switch out their current light bulbs in existing buildings and homes for incandescent energy saving lighting! This may even be something to consider if you're currently in the middle of renovating.
---
5. Use green and sustainable materials
An eco-friendly home isn't complete without the selection of green and sustainable materials. There are various ways to ensure the materials you choose are environmentally friendly, such as reusing old materials and choosing biodegradable resources that are produced with minimal pollution and energy costs.
The more sustainable materials that are used in your home, the more energy efficient your home becomes as it demands less power and maintenance. During your sustainable building design process, you may consider choosing recycled materials your building construction, flooring or fixtures.
Generally speaking, sustainable materials are sustainable in that they are eco-friendly as well as in the sense that they are durable. A large part of building an eco-friendly home is ensuring that it is built using materials that are better for the environment with proven performance. Sustainability ties in to cost-efficiency and ensuring you are using a minimal amount of materials and products that provide optimal performance.
Sustainable building design is possible, you just need to know what it involves. It's about making the most out of less, while being mindful of the environment. It's about making wiser, more conscious decisions. And it's about ensuring you create a home you love not only for it beauty, but for its kindness to the environment.
---
As we've worked through these sustainable building design ideas, we hope we have inspired you to make more mindful decisions before, during and after the home building process. We create the most beautiful homes, housing developments and home renovations Adelaide has seen, and we can't wait to step into a greener more sustainable future with you. Contact Duthy Homes today.